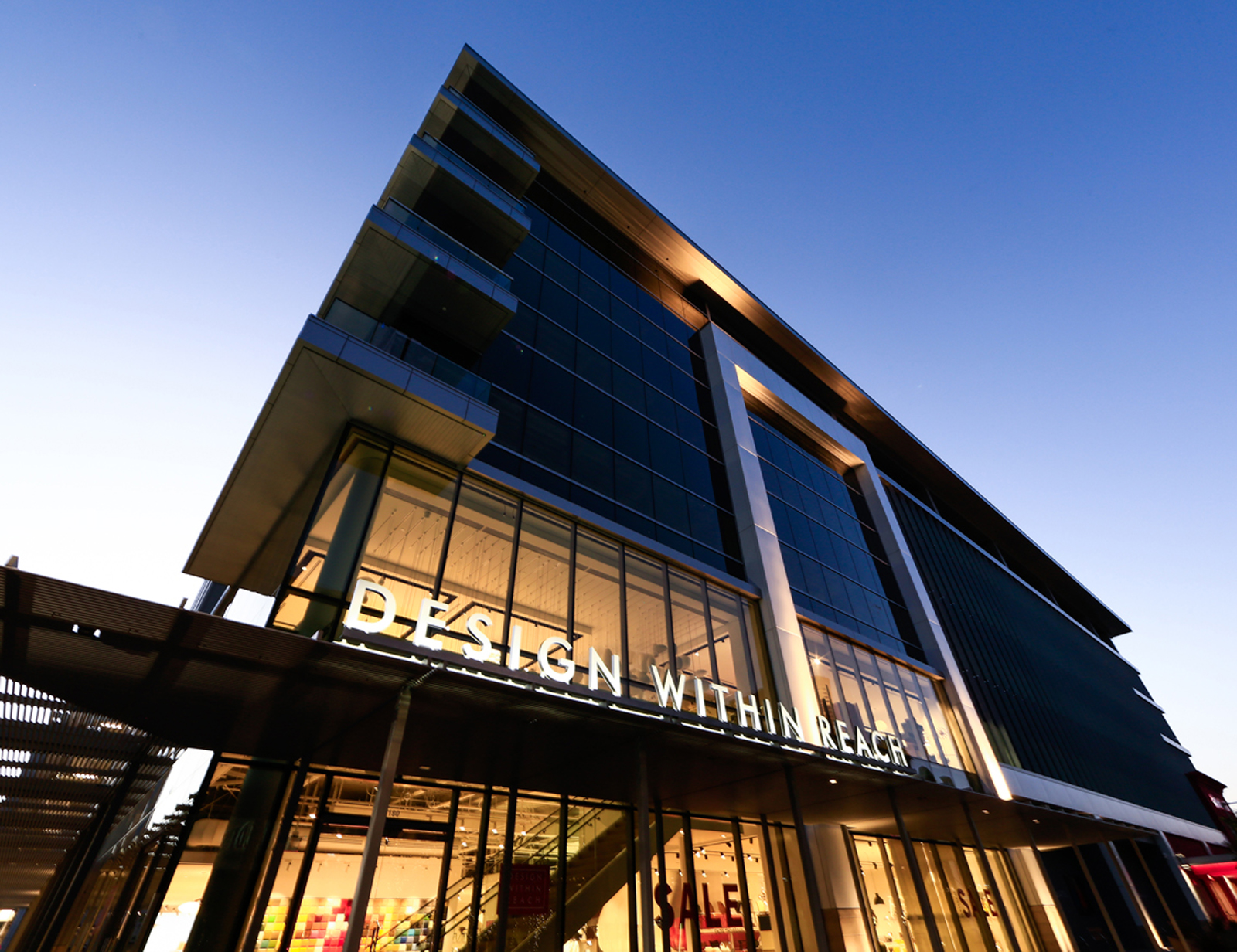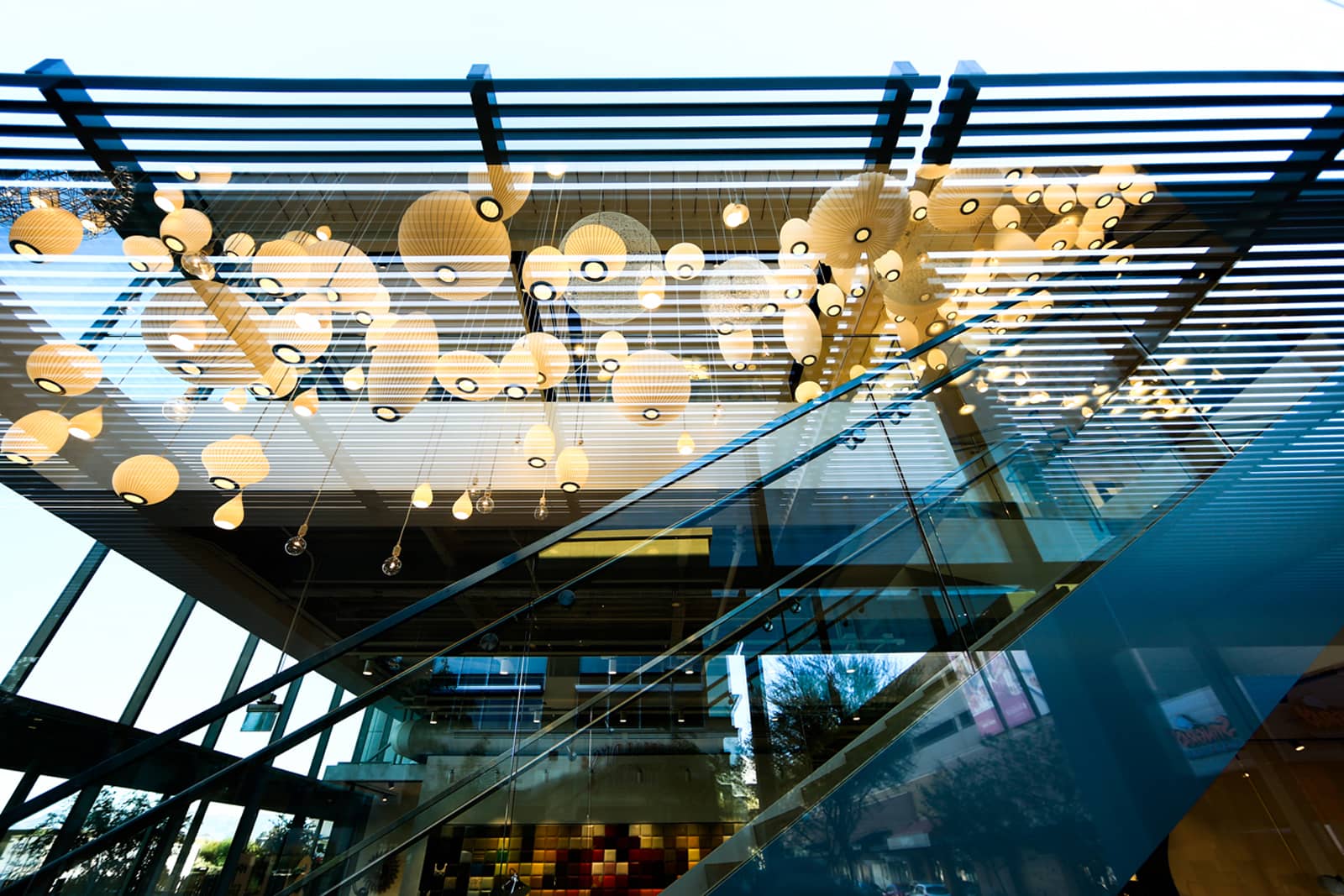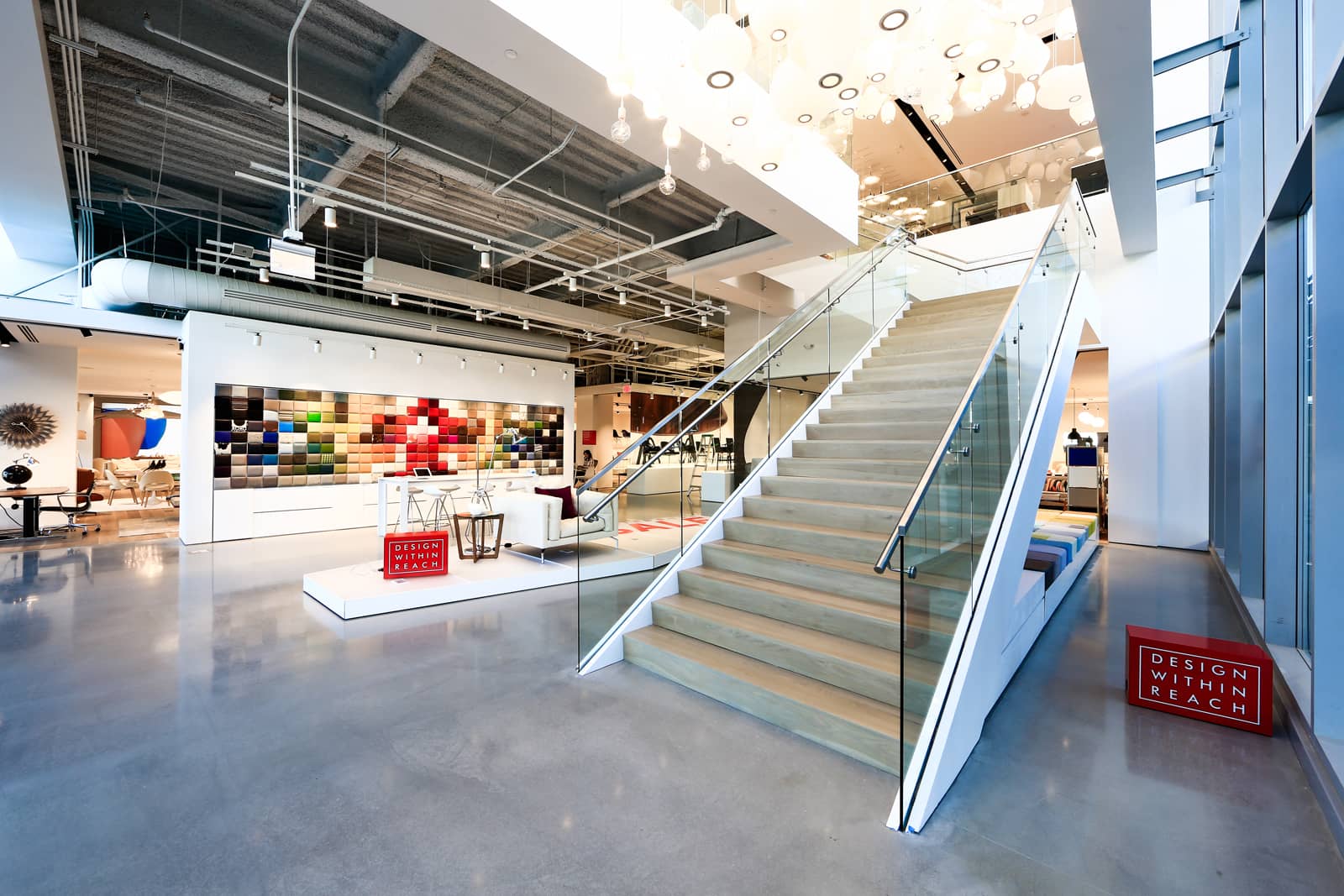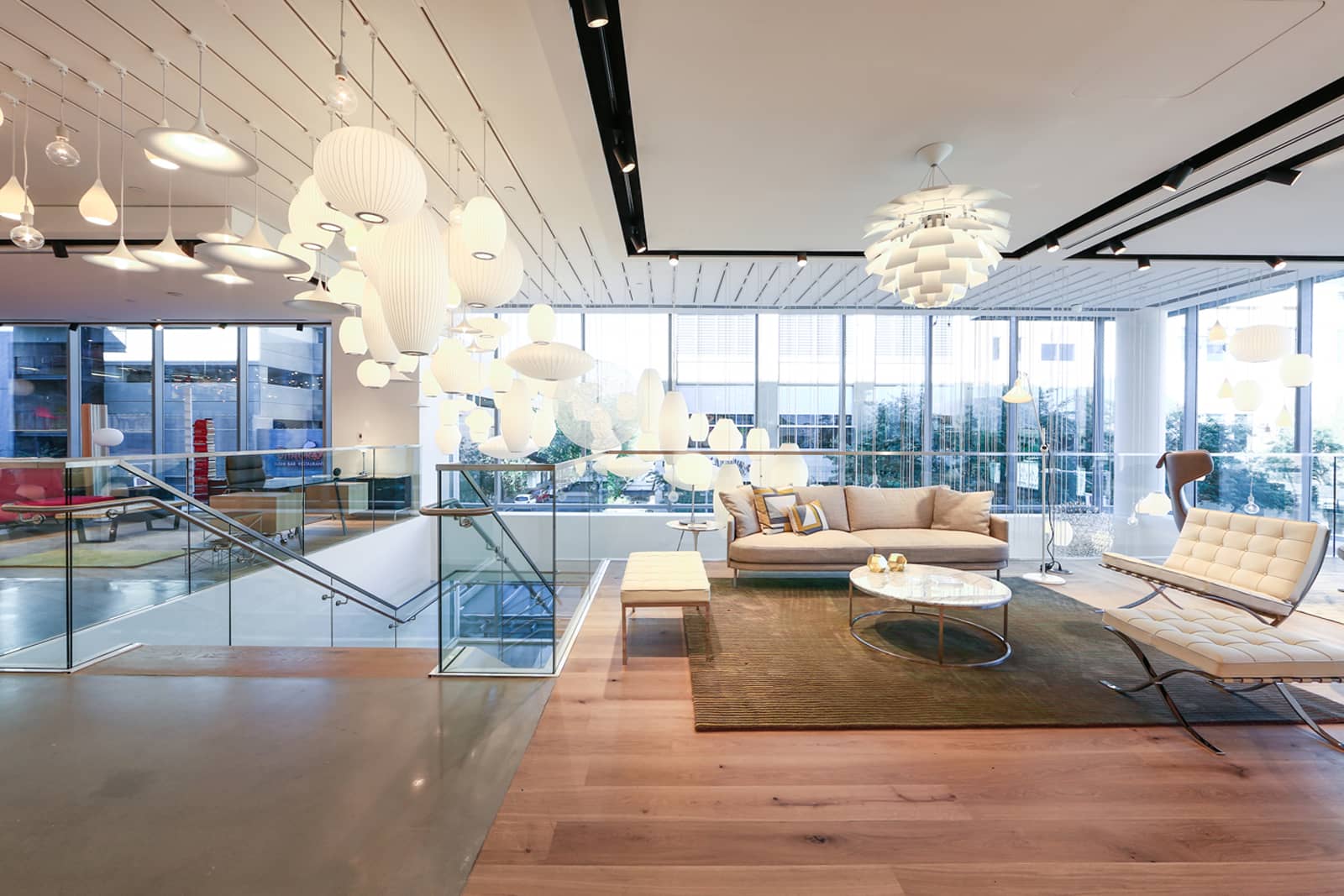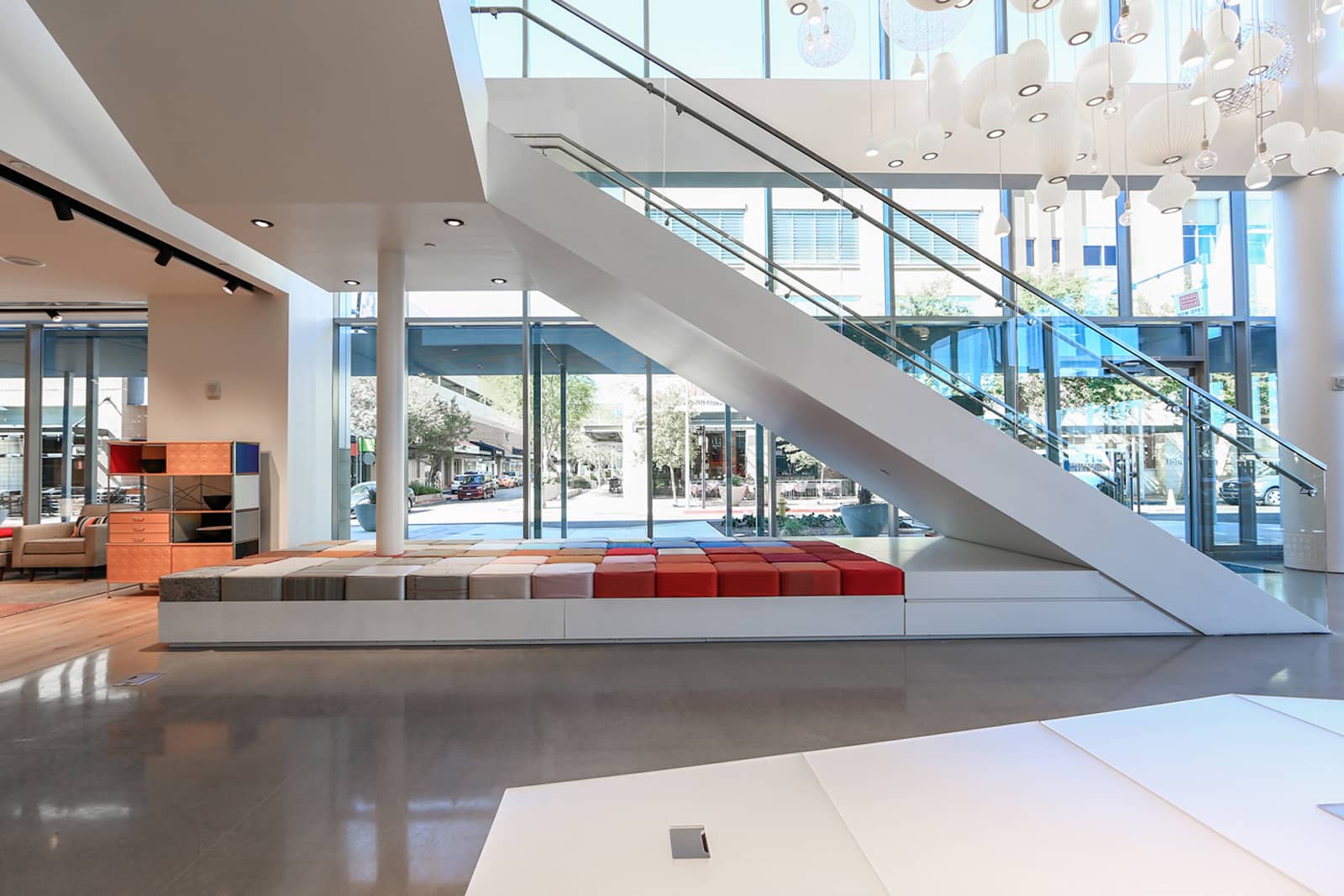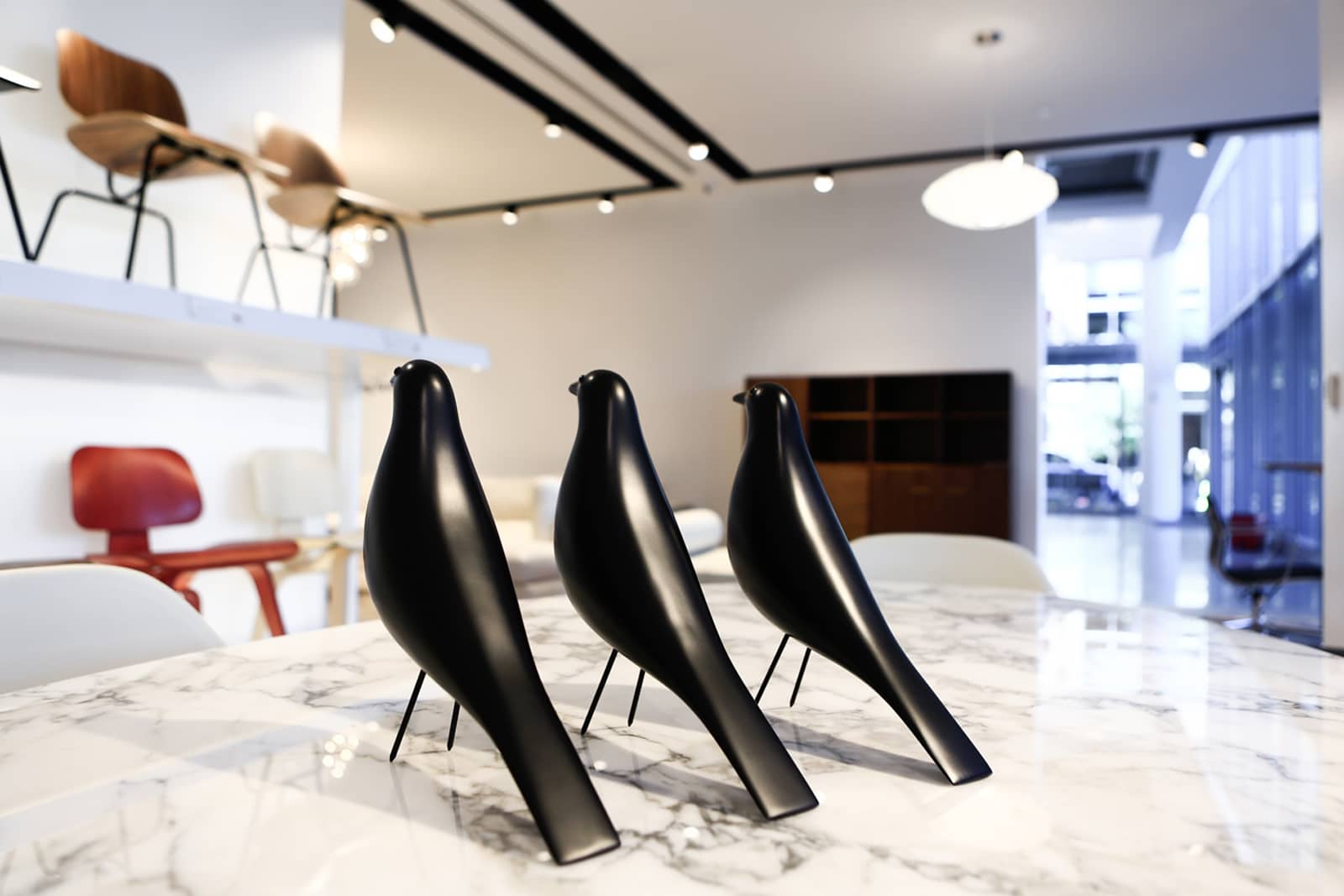 Design Within Reach, Scottsdale
Scottsdale, Arizona
Client
Design Within Reach
Role
Design Architect, Interior Designer
Team
Architect of Record: Nelsen Partners; MEP: Gausman & Moore; Lighting: Light Studio LA
Type
Commercial Retail
Status
Completed 2014
Size
13,900 Sq. ft.
About the Project
The sun was DFA's biggest obstacle in designing the Scottsdale studio.  The heat and intense light and the sheer quantity of glazing were all huge considerations.  We immediately realized some sort of shading system would be required in the design and  wanted it to address two issues. The first was to provide shelter from the sun for clients to walk under, as temperatures in Scottsdale are so extreme.  We also wanted to shade the lower windows to reduce reflection and glare so that people could actually see in and enjoy the views into the store.  A part of this challenge was deciding on a glass specification that would combat the solar gains issues that we were finding, but still allow for us to have clear visibility through the glass from the exterior.
DFA researched ways to create a lightweight yet elegant trellis system for additional protection from the sun and we were led to the use of extruded aluminum pipes, carefully suspended from the underside of the structure.  The pipes create continual clear lines that surround the store.  Integrated into the trellis system is a dynamic lighting design for nighttime that contributes to the drama of the store.
The grand staircase was placed in the main window in the most visible corner of the Scottsdale studio.  We then hung over 250 of the Design Within Reach lights to create one of our largest and most impressive Light Clouds to date.  These elements, combined with the Maharam Lounge built under the staircase, became a dramatic focal point for the double height space.  At night, the Light Cloud becomes  a spectacular illuminated sight and the studio maintains its prominence after sunset.
Inspiration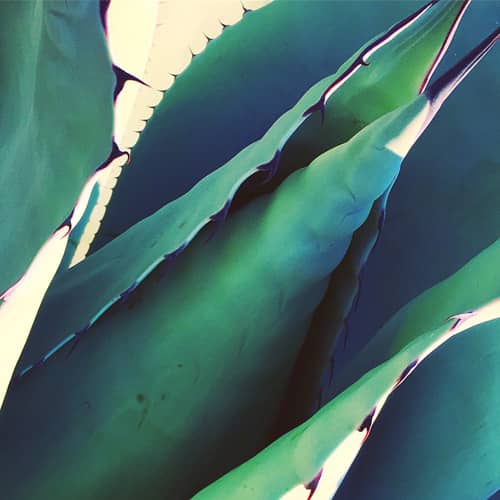 Drawings